70th Anniversary Parade of Homes™
June 3-11, 2023
Hours:
Saturdays 10 a.m.–6 p.m.
Sundays 2-6 p.m.
Monday – Thursday 5-8 p.m.
Friday 3-8 p.m.
Tickets on sale now!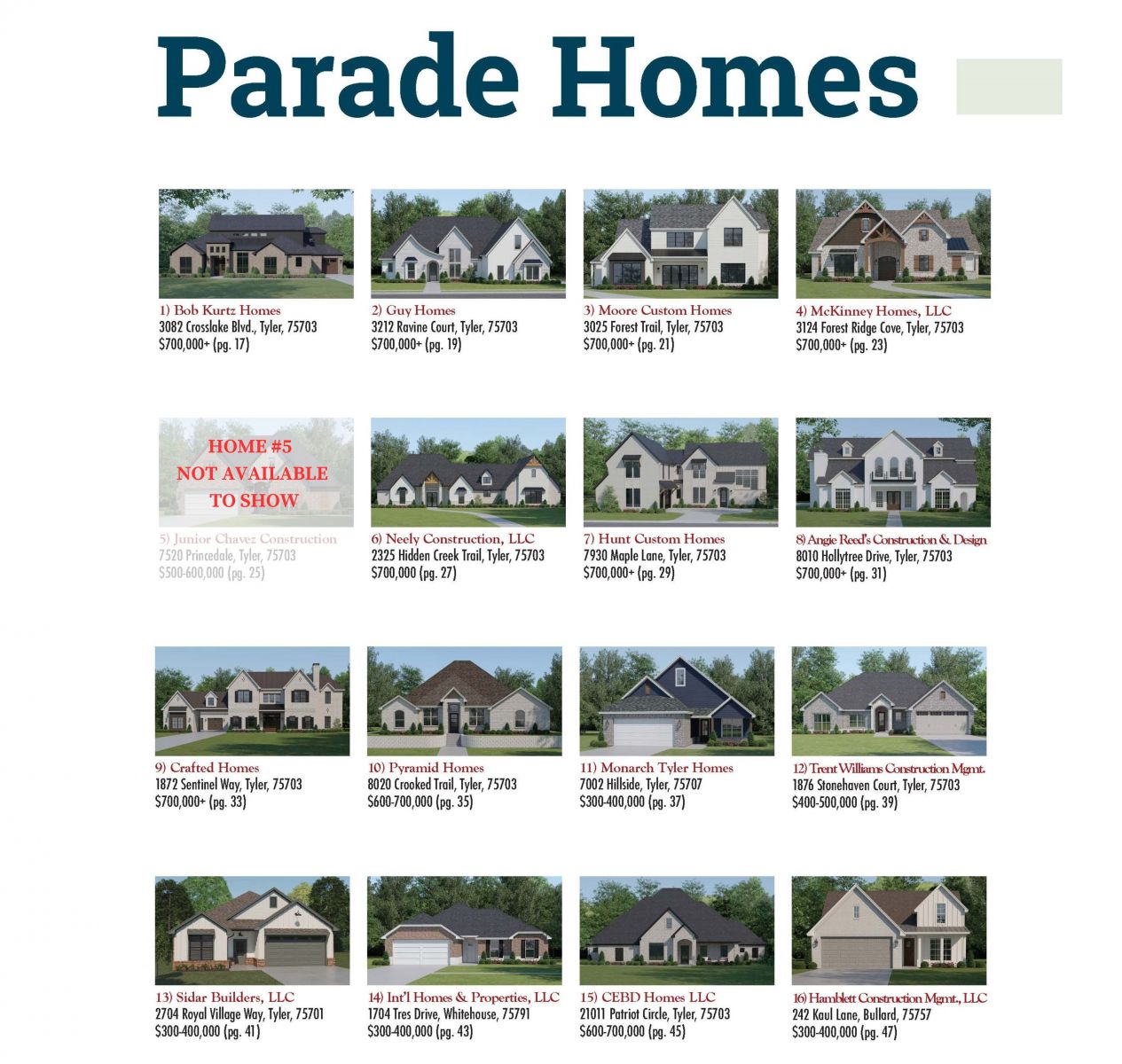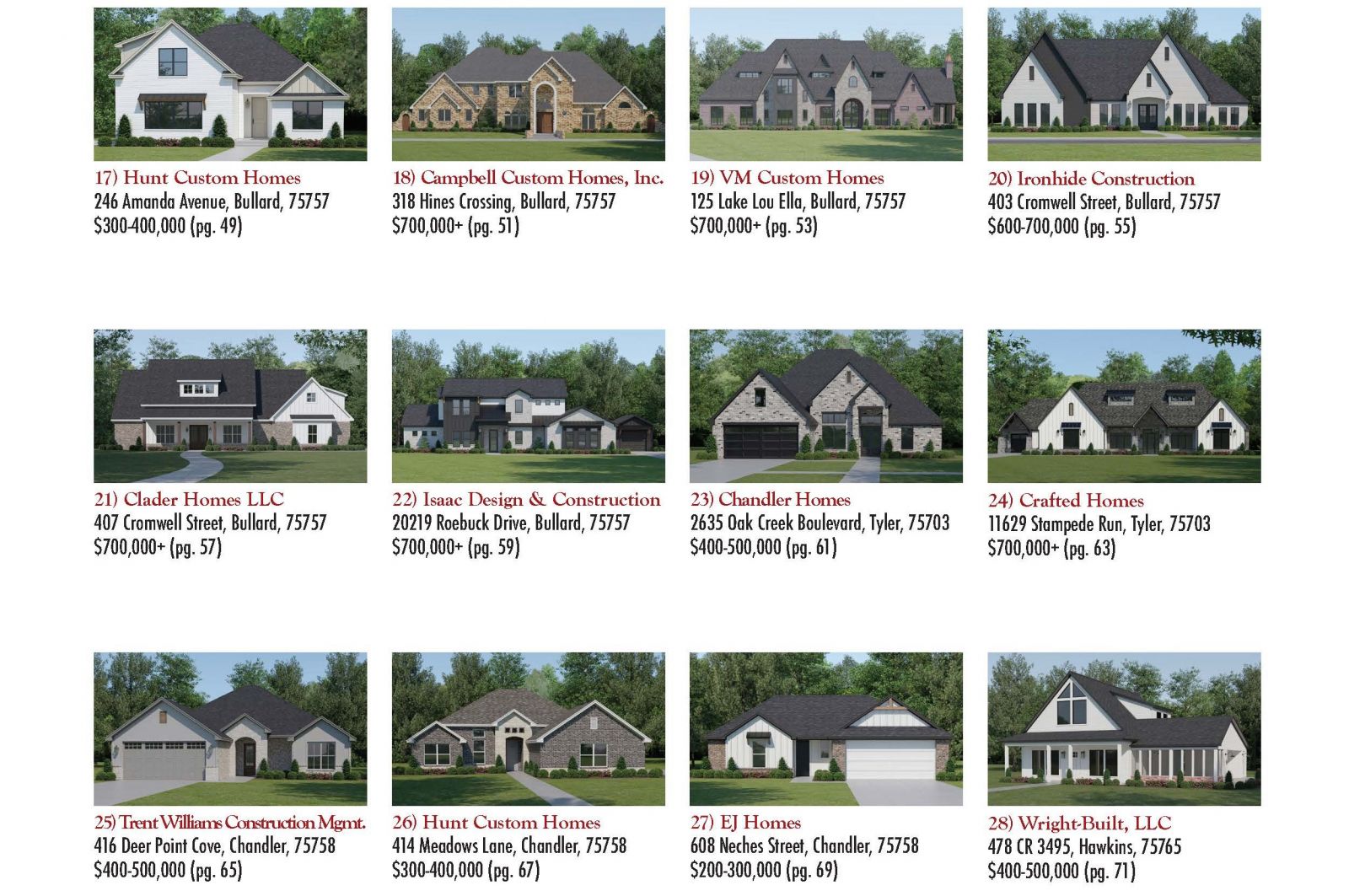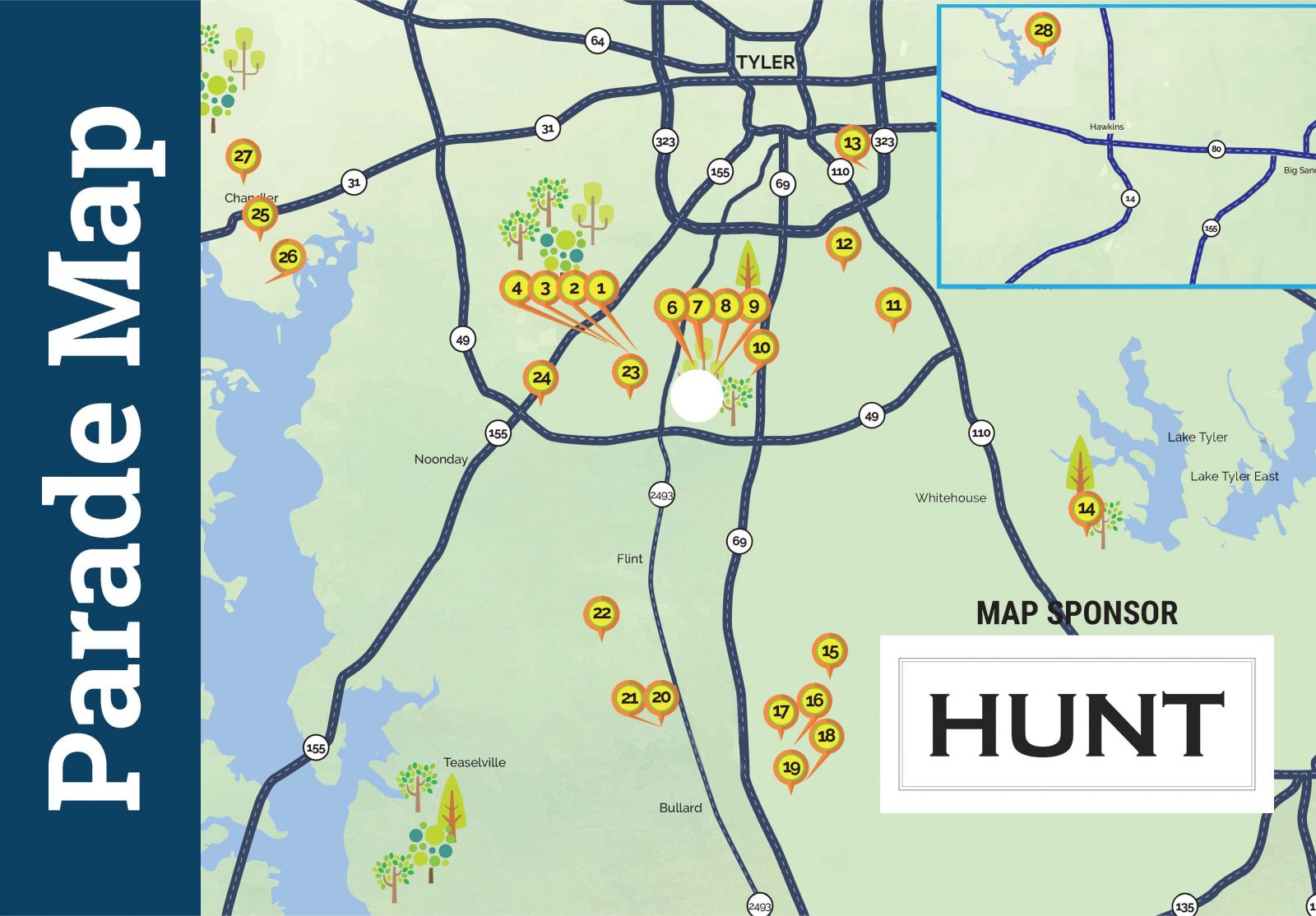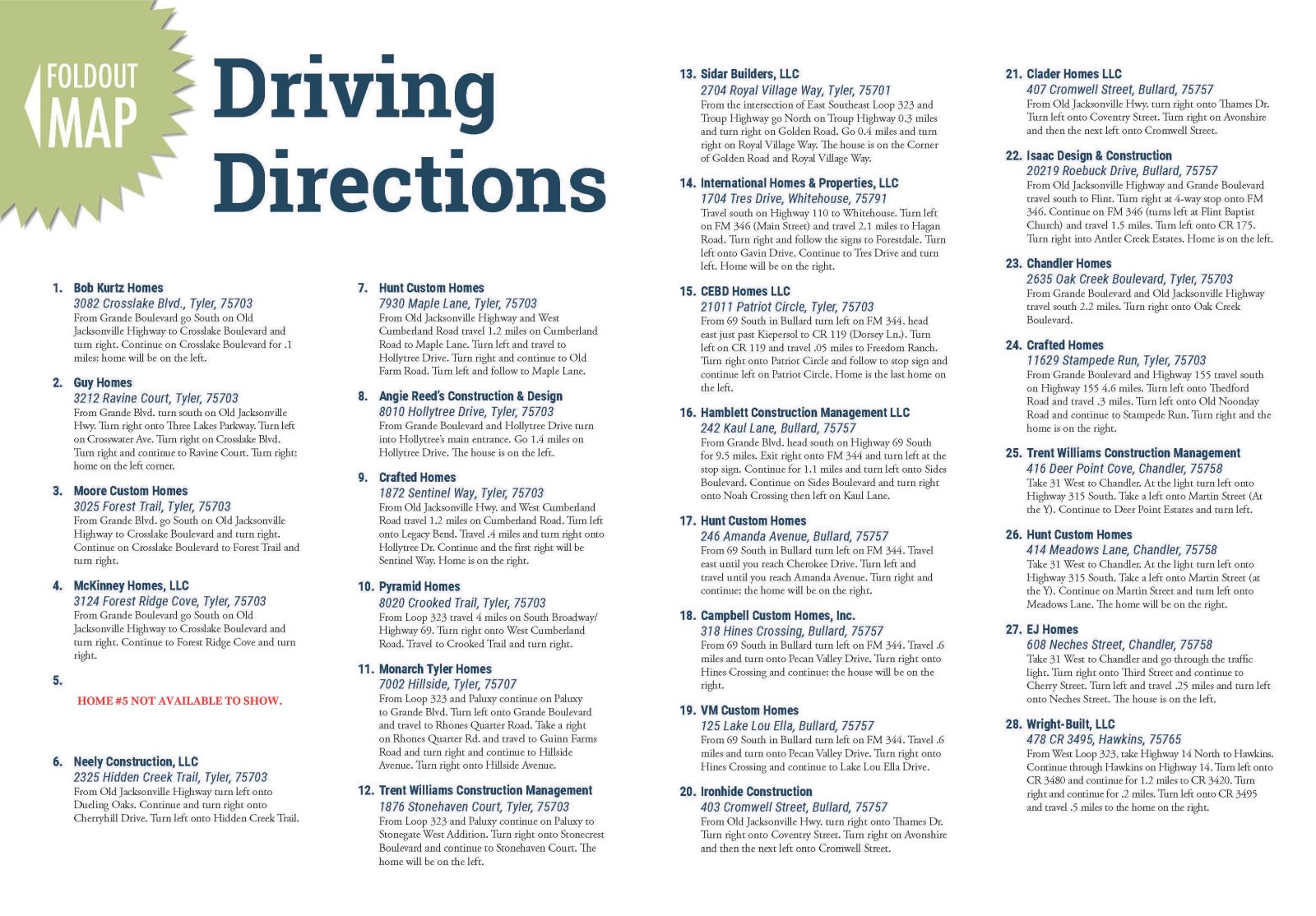 KEEP SCROLLING FOR A LINK TO DIGITAL MAGAZINE.
Download the app! Search the App Store for TABA Parade of Homes


Frequently Asked Questions:
Magazines, maps and tickets will not be available at the TABA Office. You will receive a magazine at the first home you visit.

What is the Parade of Homes?
The Parade of Homes is a nine-day tour of completed new construction homes showcasing the work of builders and subcontractors who are members of the Tyler Area Builders Association.

Tickets:
$15 for adults and $5 for children 12 & under. Tickets can be purchased at TylerAreaBuilders.com, on the TABA Parade app, or at any participating Parade home (during Parade dates/hours, cash only).
Are tickets the same price if I purchase online?
Yes, ticket prices are the same if purchased online or at a participating Parade home. Credit card purchases are only available via TylerAreaBuilders.com or on the TABA Parade app. Tickets purchased at a participating Parade home are cash only.

Do all children need tickets?

If they are carried in arms, no. I they walk, yes. Strollers are not permitted in the homes.

Is my ticket good for the entire Parade?

Yes, one ticket allows you to go through each home one time for the duration of the Parade. It is up to each individual builder to allow a second visit.

Where do I get a map/magazine?
A map and list of homes are posted above. You may also access them in the Parade app. You can pick up a printed map and magazine at the first home you visit on the tour (even if you purchased your ticket online).

Where do I start?

You may begin your tour at any home on the list.
Click below to view a digital copy of our 2023 Parade of Homes magazine!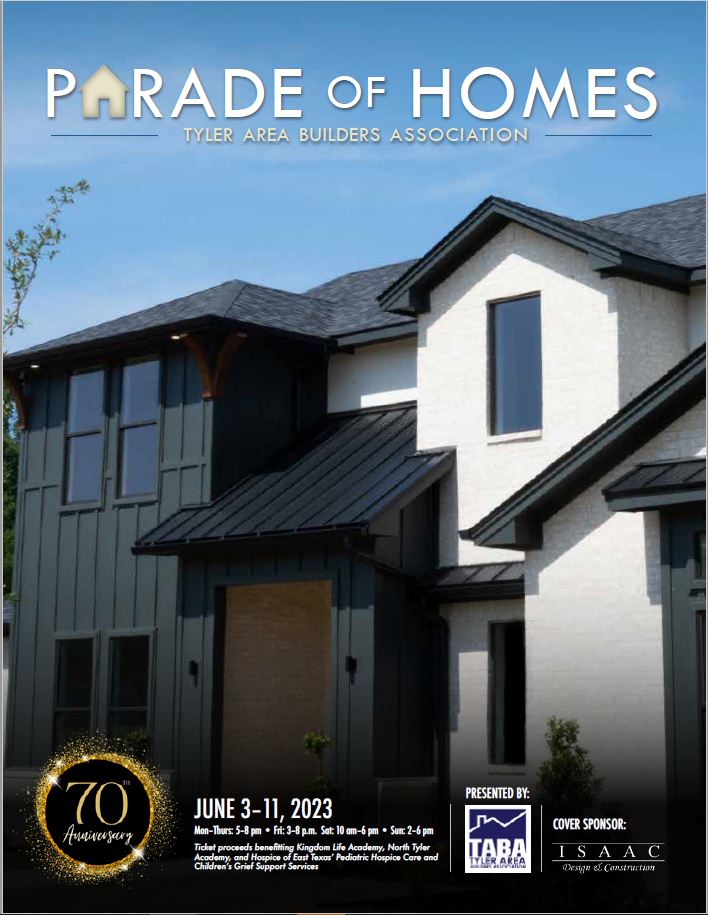 You can find photos from last year's Parade here: